Shq'apthut closure
Construction on Shq'apthut (building 170, Nanaimo campus) is scheduled to start this month, at which time the building will be closed for access. While construction will continue until spring 2024, it is anticipated that the building will re-open for partial use in November or December 2023. In the meantime, the Office of Indigenous Education and Engagement, Services for Aboriginal Students and Elders-in-Residence will be available in Building 180 and/or in their respective offices around campus. Events during this time will also be held at alternative locations around campus.
For more information, please contact 250.740.6510.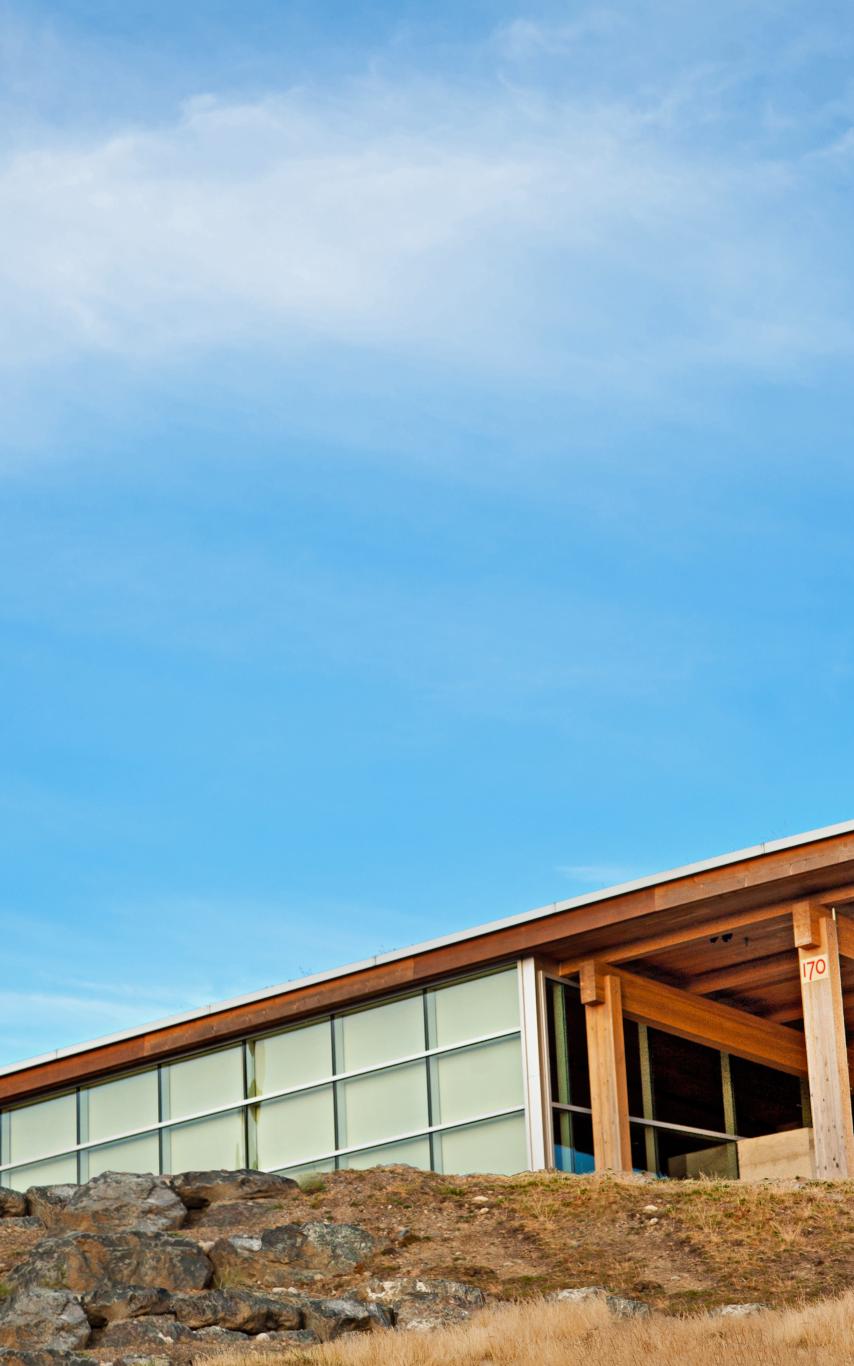 About our Totems
Three majestic totem poles grace the entrance to Shq'aphut (A Gathering Place). The $50,000 project of the VIU Students' Union (VIUSU) originally envisioned by VIUSU chairperson Sherry McCarthy began in the spring of 2014 with the selection of three carvers to represent First Nations with close ties and proximity to VIU.
As VIU operates in the tribal territories of the Kwakwaka'wakw, the Coast Salish and the Nuu-chah-nulth, the work of artists from these territories created the poles. 
The idea for a student-led totem pole initiative gained support from a broad base of student supporters and faculty to VIU President and Vice-Chancellor Ralph Nilson.